As part of the ongoing battle to reintroduce a 24/7 Accident & Emergency department at Grantham Hospital local county I along with other local councillors met with Philip Dunne MP (Minister of State for Health). In a meeting arranged by Grantham's MP, Nick Boles, a wide range of issues were discussed focussed on the recent STP process and the performance of the Lincolnshire NHS bodies including United Lincolnshire Hospital Trust (ULHT) and East Midlands Ambulance Service (EMAS).
Speaking after the meeting County Council Leader, Cllr Martin Hill, said
"We appreciate the Minister finding the time to listen to the concerns of the local community we raised with him and welcome his commitment investigate the issues we discussed further. Grantham needs a proper A&E facility and it is right that this is raised at the heart of government. We are delighted that our concerns have been taken straight to the PM and a potential review has been announced into Grantham A& E situation."
Nick Boles MP added
"It was great to meet with Philip Dunne MP, minister of state at the Department for Health, and county councillors  from the Grantham area to discuss the ongoing closure of Grantham A&E at nights. I am delighted that the minister was able to confirm that the Secretary of State for Health has initiated the referral of the case to the independent panel. Local Conservative councillors and I will continue to do everything we can to put pressure on ULHT to recruit enough staff to reopen Grantham A&E 24/7."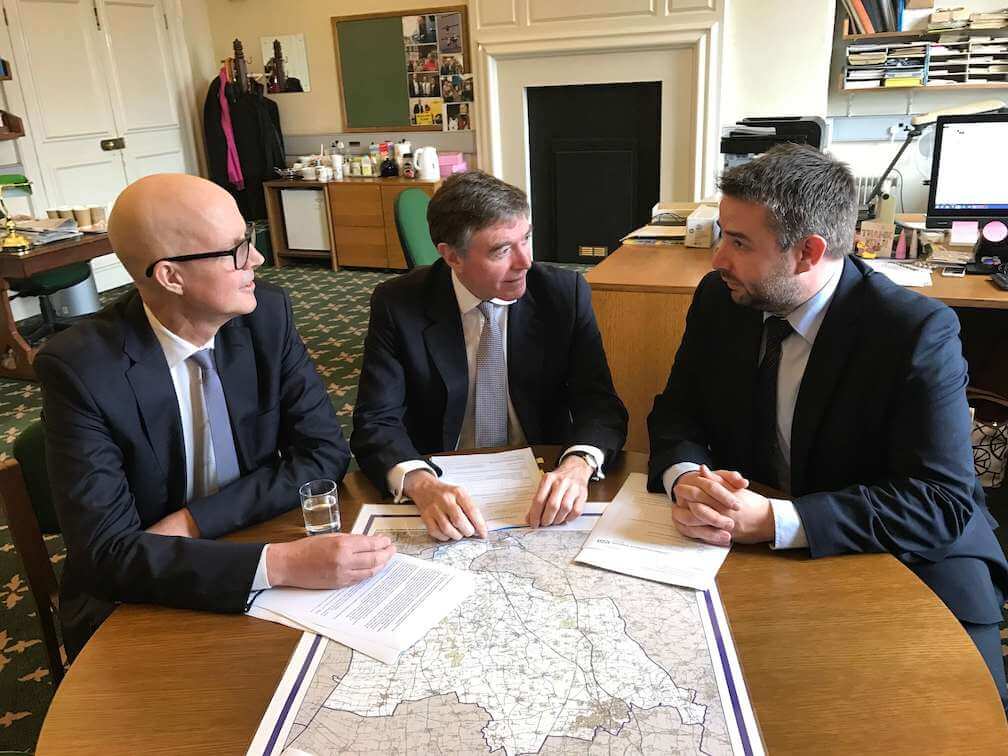 Having been born in Grantham Hospital it will always be of special significance to me. Like everyone in Grantham I recognise the need for a growing town like ours to have a 24/7 accident emergency facility – anything less is not good enough!